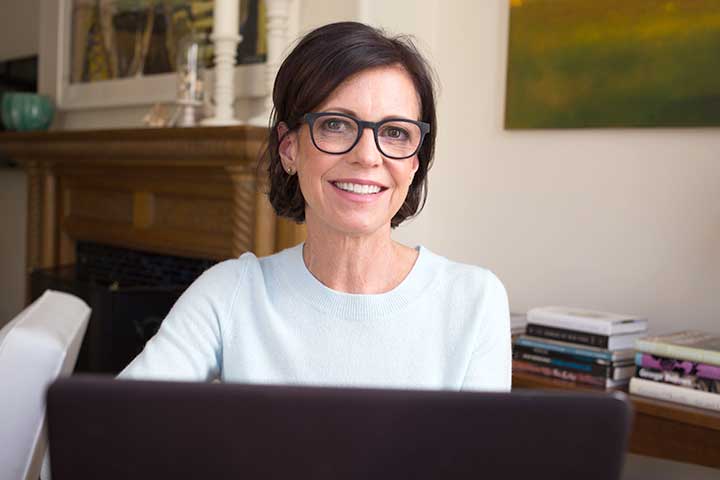 Empowered Fertility
Be nourished. Be supported. Be restored.
Infertility wasn't part of the plan. And you want to do everything you can to boost your chances of having a baby.
With the individualized, Empowered Fertility approach you can:
Learn which foods best support your health and fertility and which don't.
Manage and reduce stress and overwhelm.
Implement and embrace lifestyle changes that support fertility and pregnancy.
What is Empowered Fertility?
Empowered Fertility is a 1:1 coaching program, where I support you personally every week to boost fertility, break free of overwhelm and help you develop habits that will support your journey to motherhood.
To get started we'll take a 360° Degree View of Your Wellness.
Take a deep dive into your health, menstrual cycle and fertility to date, and all of your health challenges and goals, including having a baby.
Start to develop a roadmap to better wellness and fertility.
I meet you where you are at, and the program will include some or all of the following depending on your unique situation:
Be nourished. We'll look at how you currently eat and your relationship with food.
Learn what and how to eat for fertility, taking your whole body into account.
Reduce and understand sugar cravings.
Have more energy to get through the day.
Enjoy more home cooking and/or less reliance on processed foods.
Be less stressed. I'll introduce mind-body techniques to elicit the relaxation response and reframe your mindset.
Learn easy self-care techniques to nourish your soul.
Reduce stress.
Have a better outlook and mood.
Feel less overwhelmed.
Be restored. We'll look at lifestyle factors that are harmful to hormone health, fertility and pregnancy.
Reduce exposure to toxins and pollutants.
Embrace a healthy lifestyle that supports fertility.
Be rested. We'll evaluate and improve sleep patterns and evening routines.
Develop a bedtime routine to conquer insomnia or help you fall asleep more easily.
Sleep soundly and wake up refreshed.
Be balanced. You'll develop an exercise/movement routine that supports your body, health and fertility goals.
Understand how exercise can support your fertility without draining and depleting your body.
Maintain a body that is receptive to conception and pregnancy.
Be deeply supported. I'm a partner in this journey and an extension of your health care team.
You can text me from the fertility clinic.
I can help you write questions to ask for a second opinion.
I'll give you info on what the egg retrieval will be like and meditations to help you be less stressed about the procedure.
And much, much more.
Wondering if this is the best next step for you?
Let's do this together.
xo,
Jennifer
Jennifer is a lovingly supportive health coach with great expertise in the field of infertility. Her working method is clear minded and structured and her professionalism always let me trust in the whole coaching process.
I had been struggling with digestion problems for years, Jennifer's coaching helped me diagnose key foods that were causing issues so that I could avoid them. I've been able to overhaul my diet completely, understanding better what my body needs and reducing inflammation, a major hurdle for fertility. It's been great to have a coach, a guide, and an objective person to talk to.
I came out of this program a better person. I can look at friends going through fertility and see how different my journey is as far as managing the stress and anxiety of it all. I know how to nourish my body with food. The tools I've learned to use to help my mental health have been amazing.
Disclaimer: The information contained on this site is for educational and informational purposes only and should not be relied upon as medical advice, diagnosis or treatment rendered by a qualified medical professional. Discuss with your doctor any symptoms or medical problems that you may be experiencing and always check with your doctor before making any dietary changes or using any over-the-counter products. The content of this website is based on information available at the time.